Providing Turnkey Solutions
Sentient Solutions is a company composed of a team of professionals with visionary charisma and intuitive and tactful knowledge. The team is dedicated to providing quality consultancy services and solutions in areas of finance, accounting, designing and writing. Not only are we a company that helps entrepreneurs solely in regards to the writing facet, we are also fully operational as a creative graphic design business.
From the Blog
By now, you will be feeling confident with the progress you have made with your business plan. Your ideas...

A business plan is a document that personifies your business idea and portrays how you want to make it...

By now, you should have begun writing your business plan. Your preliminary work, as described in the...
Our Team
Sentient Solutions provides a collaborative experience to its clients, offering intrinsic services designed specifically to cater to each and every requirement in order to ease them and give them a uniquely supportive and concealed experience so that our clients feel comfortable coming back to us time and time again.
This is only possible due to a highly skilled team of professionals. Currently, the team is comprised of four unique individuals. Mr. Osama Chaudhry, Mr. Arslan Rafiq, Ms. Maheen Yaqub and Mr. Sohail Panawala.
The company was originally established by its Co-Founders Mr. Osama and Mr. Arslan. Now serving as the CEO, Mr. Arslan also plays the role of the financial advisor, with the aid of his Manager Operations Mr. Sohail. The designing and writing departments, on the other hand, are handled by Ms. Maheen.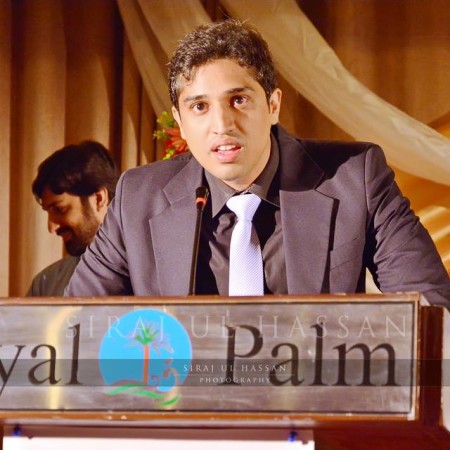 Muhammad Arslan Rafiq – CEO and Co-Founder
CEO
Mr. Arslan, equipped with an arsenal of knowledge and experience, he aims to take the company international. Having had much experience with Financing, Mr. Arslan knows how to effectively generate revenue and how to utilize it as well.
Bachelors Degree in Business and Information Technology (Finance)
Masters Degree in Business and Information Technology (Finance)
ACCA
With the ability to learn and master new tasks quickly, Mr. Arslan proves to be a very dedicated and hardworking candidate of the company. As CEO he ensures maximum efficiency and quality work. He has strong interpersonal and communication skills and enjoys playing sports and games.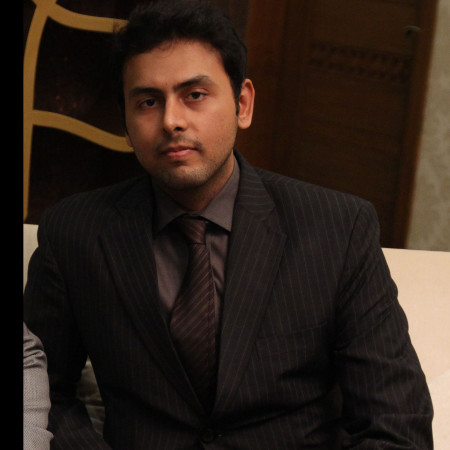 Sohail Panawala – Manager Operations
Manager Operations
With his high school graduation completed with a Cambridge International (IGSCE) and Edexcel diploma, Mr. Sohail Panawala fluent with his English skills, developed a liking for subjects pertaining to Accounting; which led him to take up a certification in Association of Chartered Certified Accountants (ACCA) certified from the UK. Over the course of his work experience, he has learned many skills such as portfolio reporting & analysis, assisting in formulating policies & procedures, monitoring & compliance, consumer risk management, consumer finance departmental review, policy write off and vintage analysis.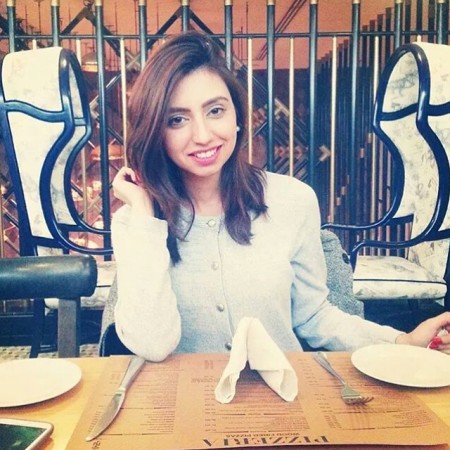 Maheen Sehar Yaqub – Designer and Content Writer
Designer
Having graduated from Yanbu International School, Saudi Arabia, Ms. Maheen completed her BFD degree in Leather Accessories and Footwear Design. She also enjoys writing for blogs and has a distinct knack for concrete details while she practices creative and content writing. As lead designer Ms. Maheen produces very powerful and impacting images, leaving no clients unsatisfied with her designs.
Get in touch with us
Feel free to give us a call or schedule and appointment, we are happy to talk you through any projects or run live demos for those wishing to see what it is to use our products and how they look like.
Contact Address
Office 20, Marhaba Tower
Kareem Market, Allama Iqbal Town
Lahore, Pakistan
Contact Details
Tel: +92-423-5295559
Office Hours
10:00 AM to 6:00 PM
Monday to Friday